WELCOME TO MIGRANT FARMWORKERS PROJECT
The Project brings together seasonal farmworkers, farmers, community partners, and volunteers. It provides the seasonal migrant workers access to important services. With a holistic approach, our staff and volunteers come together to support the physical, mental, emotional and spiritual needs of the seasonal migrant workers.
We build bridges with our migrant farmworkers, neighbours, and provide a safe space for them.
Support Migrant Farmworkers in Niagara
Your gifts of finances, time and sharing your relationship make a differance in the lives of Migrant Farmworkers.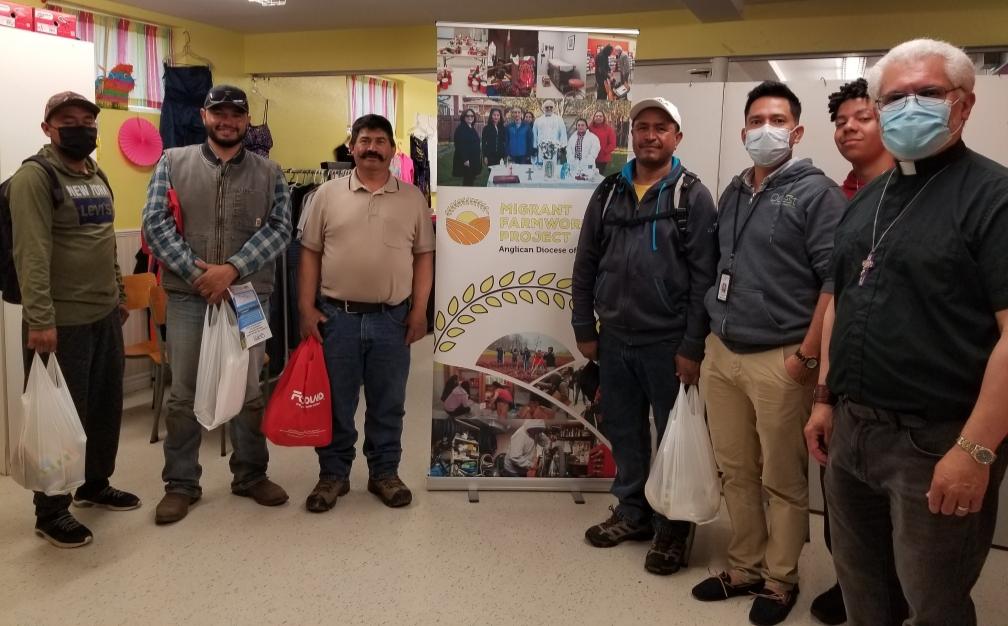 Migrant Farmworkers Project
Migrant farmworkers project provides the following services:
St. Alban's Hub Beamsville
Welcome lounge / café & wifi
Tiendita / thrift shop
Abarrote / food pantry
Quest health clinic
Bikes for farmworkers / bike shop – sales & repairs
Pastoral care / religious services & sacraments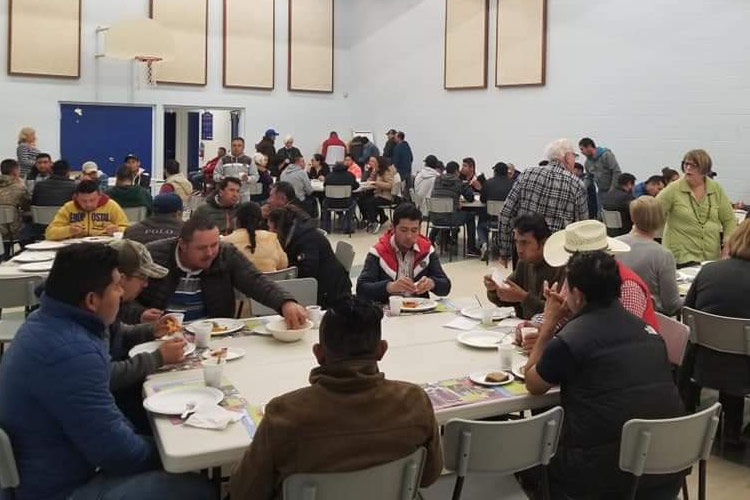 We provide community meals for the migrant farmworkers as an opportunity to share stories and for community building.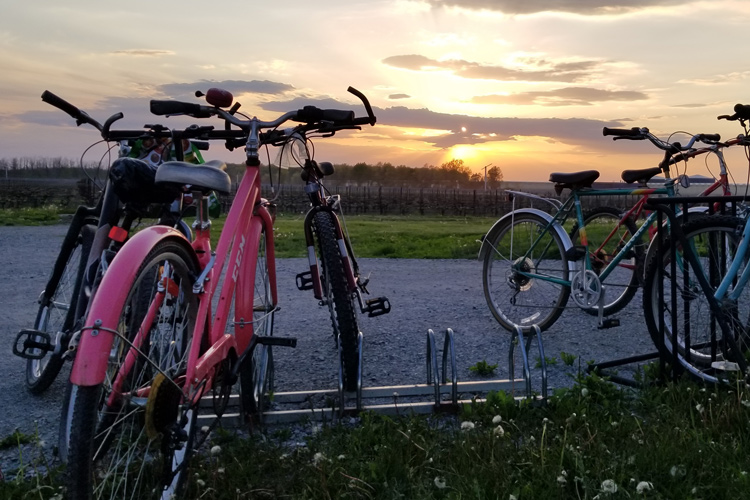 Niagara farmworkers need bikes to shop, get groceries and access services.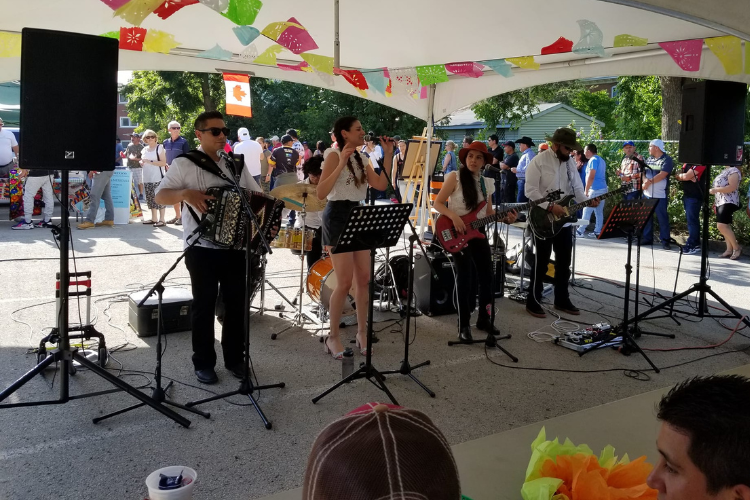 Life shouldn't be all work and no play. That's why we have a festival each year.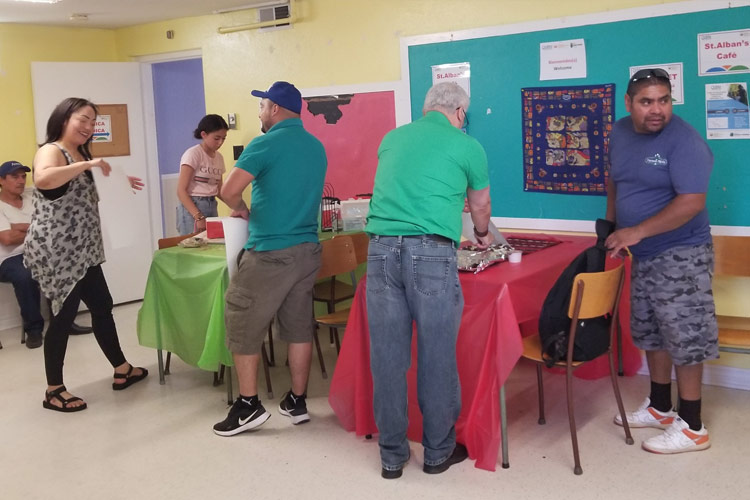 Many farmworkers have smartphones, which they use to stay in contact with their spouses and children. We provide free WIFI services to  enable them to use Skype to call home.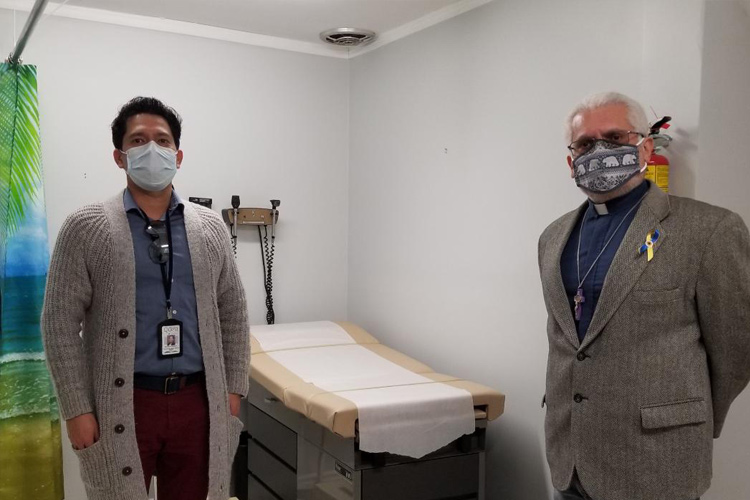 Medical Help Triage Clinic
Farmworkers asked for medical assistance after work hours in order to avoid an income loss and needed assistance of a Spanish language interpreter.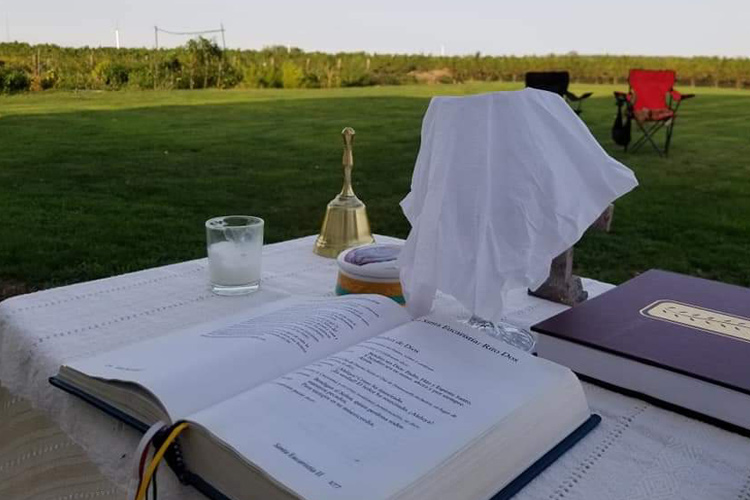 Father Antonio celebrates Sunday services at the different parishes that host the Project and in the seasonal migrant farmworker residences in the farmlands.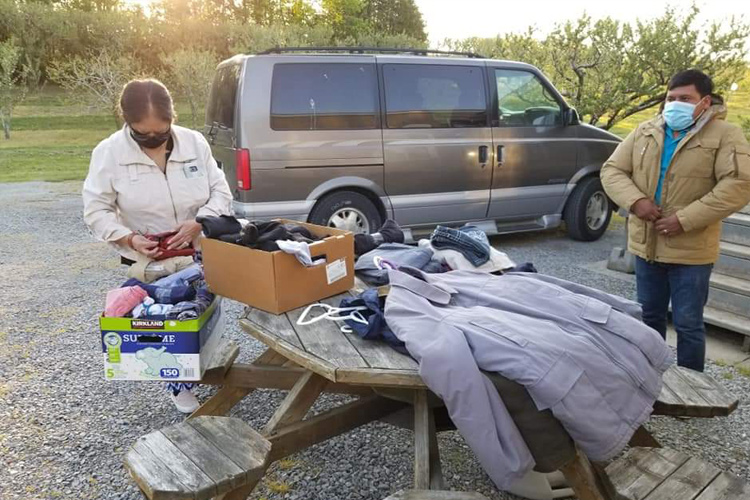 Please donate your gently used or new clothing for migrant farmworkers.
All adult sizes welcome for male and female workers.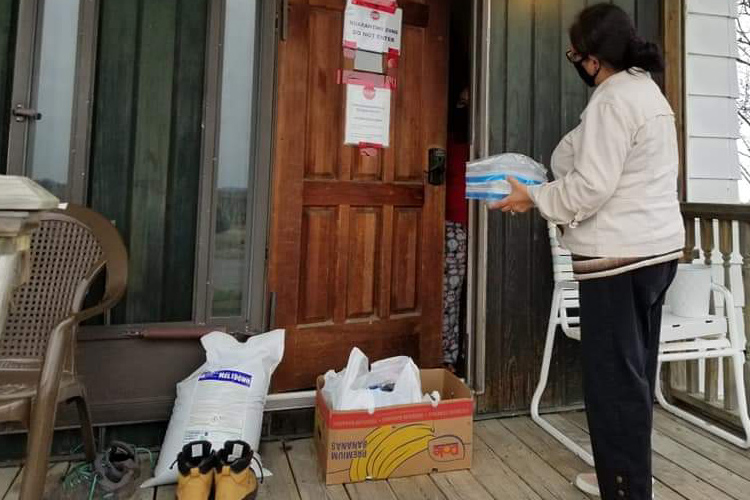 We provide about 350 welcome bags to new arrivals each year.
Welcome bags are gender specific and contain an assortment of items – gloves, pain medication, sunscreen, soaps, shavers, and personal hygiene products.
HELP SUPPORT NIAGARA'S MIGRANT FARMWORKERS
Your gifts of finances, time and sharing your relationships make all the differance in the lives of Migrant Farmworkers.
Your support of the Migrant Farmworkers Project means you are:
Providing access to needed services of migrant farmworkers
Addressing the holistic needs of migrant farmworkers including physical, mental and spiritual health
Building welcoming relationships and spaces with workers
Supporting those engaged with migrant farmworkers

Read about the Migrant Farmworkers Project Bike Ride in NiagaraNow.
Bikes are workers primary method of transportation while they are here, organizer said Father Antonio Illas doesn't know if they'll ever get enough bikes for Niagara's migrant workers, but he'll certainly try. Illas heads up the Migrant Farmworkers Project, whose Hub...
This article was originally published by Niagara This Week. Read the original here. While it will be cold this winter, one Beamsville church will be warm with the sense of community, and fiery Mexican food, as a project to help migrant farm workers kicks off. Before...
Migrant Farmworkers Project

The Reverend Antonio Illas


migrantfarmworkers@niagaraanglican.ca