Bikes are workers primary method of transportation while they are here, organizer said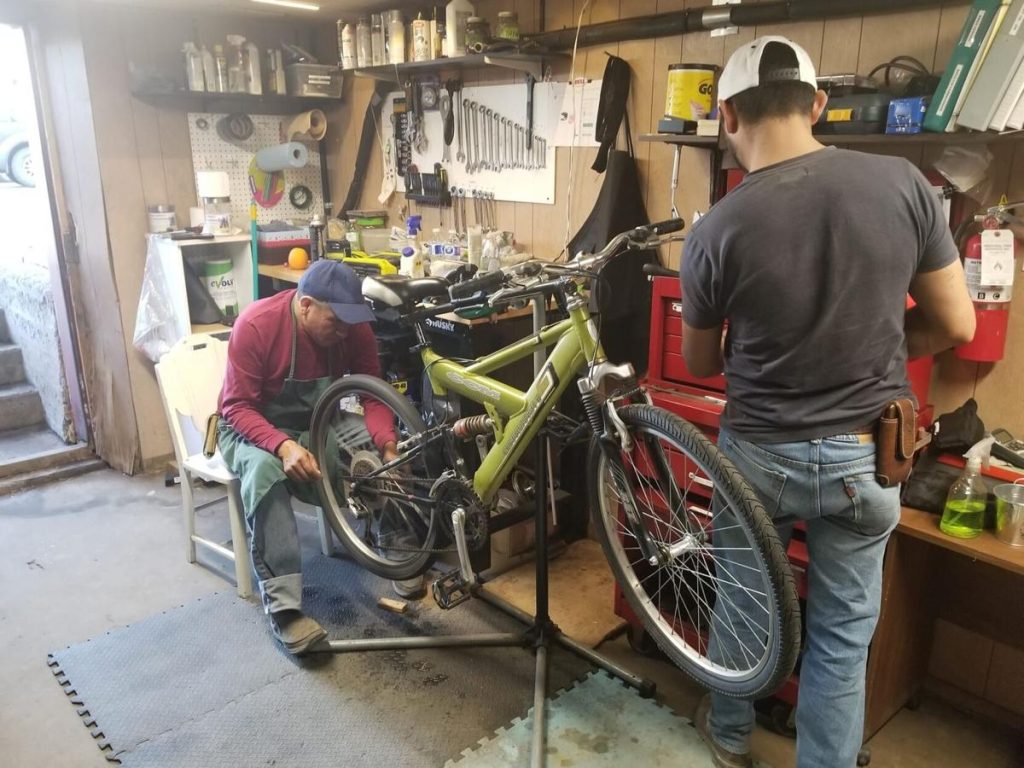 Father Antonio Illas doesn't know if they'll ever get enough bikes for Niagara's migrant workers, but he'll certainly try.
Illas heads up the Migrant Farmworkers Project, whose Hub at St. Alban's Anglican Church in Beamsville fixes up donated bikes and gives them to workers.
The hub is in the middle of a big campaign, trying to get as many bikes in as possible.
Bikes are vital for migrant workers, said Illas.
"Bikes are the primary mode of private transportation for migrant farm workers during their work season here in Canada," he said. "Bikes are the way they can have their own autonomy to get to the grocery store or Walmart and do their shopping. Taxis and Uber are very expensive. Public transportation is also not enough, or it doesn't exist in many of the areas where migrant farm workers come to work. So not having public transportation, or taxis and Uber being out of reach financially, bikes are their primary mode of transportation that facilitates them going to the store or even for recreational time on their day off. Bikes provide them that autonomy to move around town. So bikes are very important."
With nearly 4,000 migrant workers coming to Niagara every year to work on the farms, Illas said they rely heavily on donations of things such as bikes to sustain their lives while they are here.
The Migrant Farmworkers Project started 10 years ago out of St. Albans, and the project started with the bikes.
Now, between two participating churches, they run a food pantry, a thrift shop and have a partner health-care clinic.
Anyone looking to donate a bike is asked to visit the hub at St. Alban's church on Thursday evenings, between 4:30 and 8 p.m.
If you need to make other drop-off arrangements, Illas said you can contact him at the church to arrange a time.
"I urge our Canadian neighbours, everyone is welcome to come to the hub and witness what's happening," he said. "They can tour the facility."